The spending limit on contactless card payments is to be increased to £30 from September 2015, the UK Cards Association has announced.
Contactless card payments are a time-saving way for customers to pay by card. This allows people to pay for small value items, such as news papers, coffee and sandwiches by presenting their credit or debit card within an inch of the terminal.
The limit per transaction is currently £20. When the technology was first introduced in 2007, the limit was £10.
Overall, debit and credit cards now make up a 75.8 per cent share of total retail sales, up from 51.6 per cent in 2004. The move follows a huge rise in the number of people using contactless cards in the UK. Contactless transactions have more than tripled. In total £653m was processed this way in 2013 which has dramatically increased to £2.32bn last year.
One of the big drivers of uptake has been London's transport network, which introduced contactless card payments in September last year. The technology allows customers to make payments by touching the card on a reader. There is no need for a PIN.
Customers used contactless cards on 319 million occasions in 2014. This means there are approximately 10 contactless transactions taking place every second. The total number of contactless transactions jumped from 100.4 million in 2013.
Since September, 41 million of those have been on a London bus or tube. As a result London commuters were responsible for approximately 1 in 10 of all UK contactless payments in December.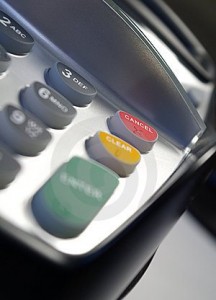 "Contactless has now firmly stepped into the mainstream," said Richard Koch, head of policy at the UK Cards Association. "With usage soaring every month last year, we've seen people flocking to contactless payments as they switch away from cash. For retailers, contactless means quicker queues at the tills and greater convenience for their customers."
Shashi Verma, TfL's Director of Customer Experience, said:
"It is fantastic to see the popularity of contactless continuing to grow across the UK. We have seen over 41 million journeys made across London using contactless within just five months. Using contactless payments to travel can save our customers time, they don't need to stop to top-up an Oyster card, or buy a ticket and can benefit from daily and Monday to Sunday capping."
Barclaycard said contactless card payments had been most popular in London, where 30% of all transactions below £20 were contactless. In Leeds, 27% of transactions were contactless, and in Cambridge the figure was 15%. Public transport systems in several cities, including Manchester, plan to introduce contactless payments in the near future.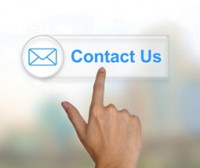 Contactless card payments are a great step forwards in technology saving time for your customers. OPL's systems are designed to help reduce the card processing administration for you and your colleagues.
To find out more about different types of card payment and how they can aid your business, please call 0114 383 0533.