Card payments can be found in all areas of business, retail and servicing. As a consumer, we are guided through the payment process by the site or employee we are paying. However, when it comes to determining what your business needs, it pays to know more.
There are three different types of card payments; cardholder present, eCommerce and MOTO card payments. The first two are for payments made face-to-face and over the internet, respectively. MOTO stands for Mail Order Telephone Order and is particularly concerned with payments where client details have been collected from a different location to where the payment is being processed. This is most commonly done with the customer over the phone.
MOTO card payments are very useful for Business to Business trading. This is often seen when new customers are brought in and are looking to make purchases, before a credit account can be set-up and authorised. Having the facility to accept card payments over the phone, whether in the accounts department or sales office, allows relationships and deals to be formed and fulfilled instantly – cards allowing the new business to hit the ground running!
Security for MOTO card payments
When considering cardholder-not-present payments, security is a key issue. Cardholder present transactions have pin numbers. ECommerce processing has 3D Secure, with Mastercard's SecureCode and Verfied by Visa. Establishing protection for businesses choosing MOTO card payments has become a high priority.
Applying these key principals often requires taking extensive additional information, such as the full cardholder address for authorising all MOTO card payments. Previously, this has made accepting MOTO card payments to be frustrating and time consuming.
With the introduction of OPL's pre-registration process, MOTO card payments have become quicker and easier than ever, without losing any security measures. This allows card details to be stored safely within OPL's secure system, registered to a customer account.  When making subsequent payments only just the final 4 digits of the card, plus authority for the payment that are required!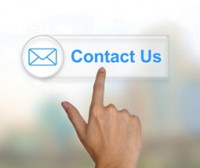 For more information about this, check out our previous article on Pre-registering Cards, or simply call our team on 0114 383 0533 and find out how OPL's systems can help your business.