Is this a familiar scenario? Each month, just before invoices are overdue, the same customers ring to make a payment on the same card, giving exactly the same details and taking up valuable time for both your staff and theirs. This is ok when it's just one customer, but when 5, 50 or 500 are calling the office on the same day, this can be a huge drain on resources and staff time.
Having heard this story from many of our clients, we built a solution – pre-registering cards.
By using OPL's online payment system with the pre-registering card option, your business can quickly and safely recall customer payment information for authorised repeat use. This will slash the time spent on phone calls taking extensive card details. Therefore, your team can spend more time building client relationships and developing new business.
How does pre-registering cards work?
The technical process behind pre-registering cards is known as tokenisation. This is where card details are stored with our fully PCI DSS compliant PSP (payment services provider) and referenced back with a "token". The encryption referencing this token to card details is not mathematically reversible, ensuring security and your peace-of-mind. Our system holds this token uniquely to that client account so that it may only be used against invoices for the specified business's account.
The process of pre-registering cards is as quick and easy as taking a normal payment. The only difference is the need to confirm that the client is happy for this time-saving option to be employed. When your staff come to use the card on future occasions, the online payment system will only show the last 4 digits of the card number. This allows it to be correctly identified by the business but the details cannot be extracted by unauthorised users. Pre-registering cards takes minutes off each future transaction; a benefit that both you and your clients will appreciate.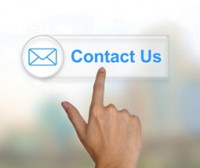 In short, this is one really simple way to save time for your receivables team.
To find out more about this, please call 0114 383 0533 or fill in the contact us form.