Card payments have many benefits. Firstly, it is a quick and easy transaction for the customer to make. Secondly, it allows those with credit cards to get extra payment days without affecting your DSO. And finally, because there are many helpful automations available by using this form of payment and data transfer.
Line Item Detail Level 3 card payments are a key example of this.
Most system benefits, such as automating ledger allocation and receipt production, provide huge time-saving benefits for the card merchant, but mean little to the customer. This development in card payment processing is designed to make your customer's administration better and more efficient.
The Line Item Detail (LID) categorising for card payment processing is centred around how much information the merchant passes back to the card holder. When working at Level 1, the card holder's statement will show the value and time of the transaction. This is the most basic form. LID Level 2 expands this to include a few additional items, such as the customer reference and VAT codes.
However, when working with Level 3 card payments, this can include a wide variety of data from the delivery postcode and product reference to the cost of freight and taxation. When a customer is receiving this level of information for each card payments, they are then able to automate much of their reporting procedure and save significant time. Because of this, many organisations are actively encouraging existing suppliers to change to this method. Sometimes this extends to favouring contracts with new suppliers who can support this payment option over those who don't.
OPL's Online Payment Systems are designed with efficiency and ease as the highest priority. Therefore, LID Level 3 card payments are one of the many options offered to help improve your administration costs and can even help to win new business.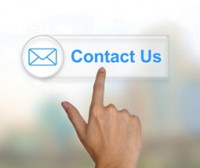 To find out more about what an LID Level 3 card payments system could do for your organisation, please call 0114 383 0533 or fill out the form on our contact us page.